ENTER FOR YOUR CHANCE TO WIN A $1,000 RYOBI CHRISTMAS PACK. ENTER NOW
star
0
Hedge Trimmersexpand_more
WHAT TO CONSIDER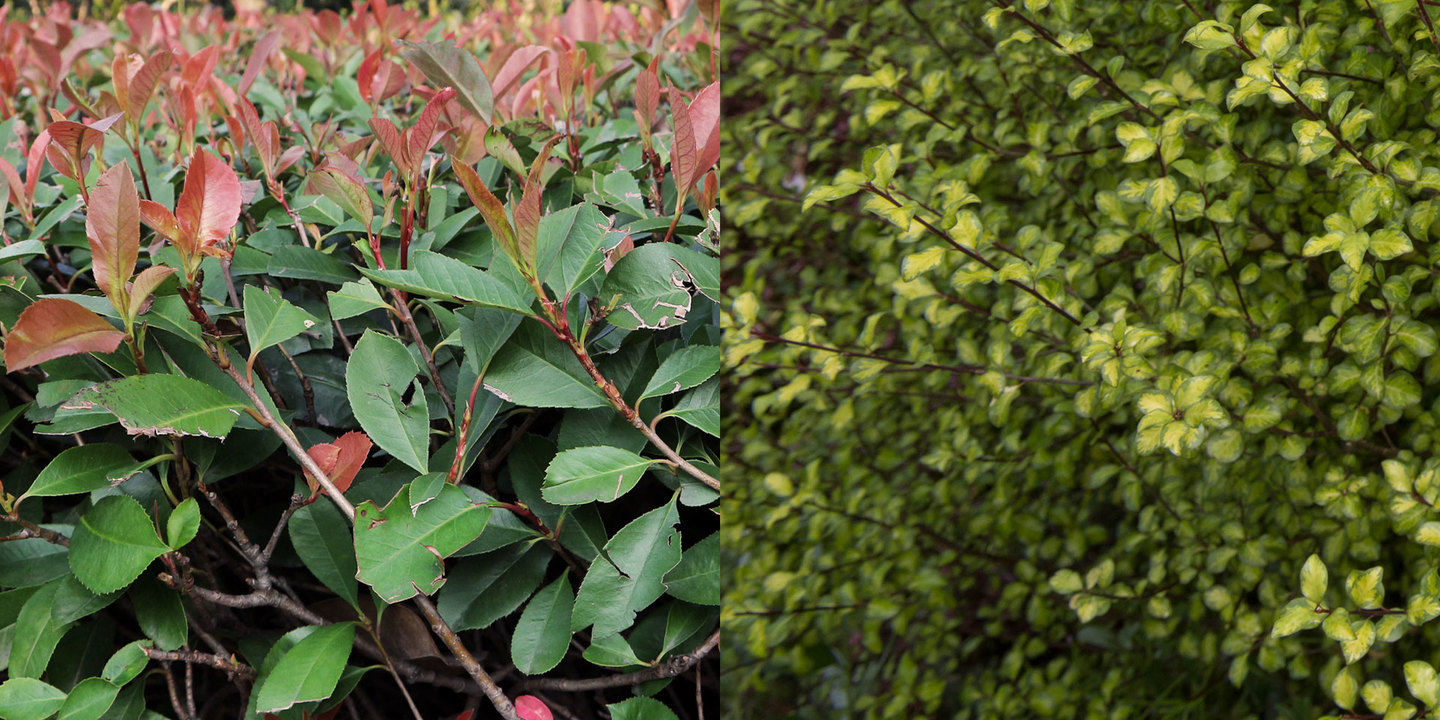 WHAT DO YOU NEED TO CUT?
Choosing the right hedge trimmer will be determined by the material you wish to cut and its diameter. Hedge trimmers aren't chainsaws, so they won't cut thick branches - they're designed to cut through material 25mm or less & are ideal for pruning and shaping. If you need to cut thicker material, consider a Lopper or Chainsaw instead.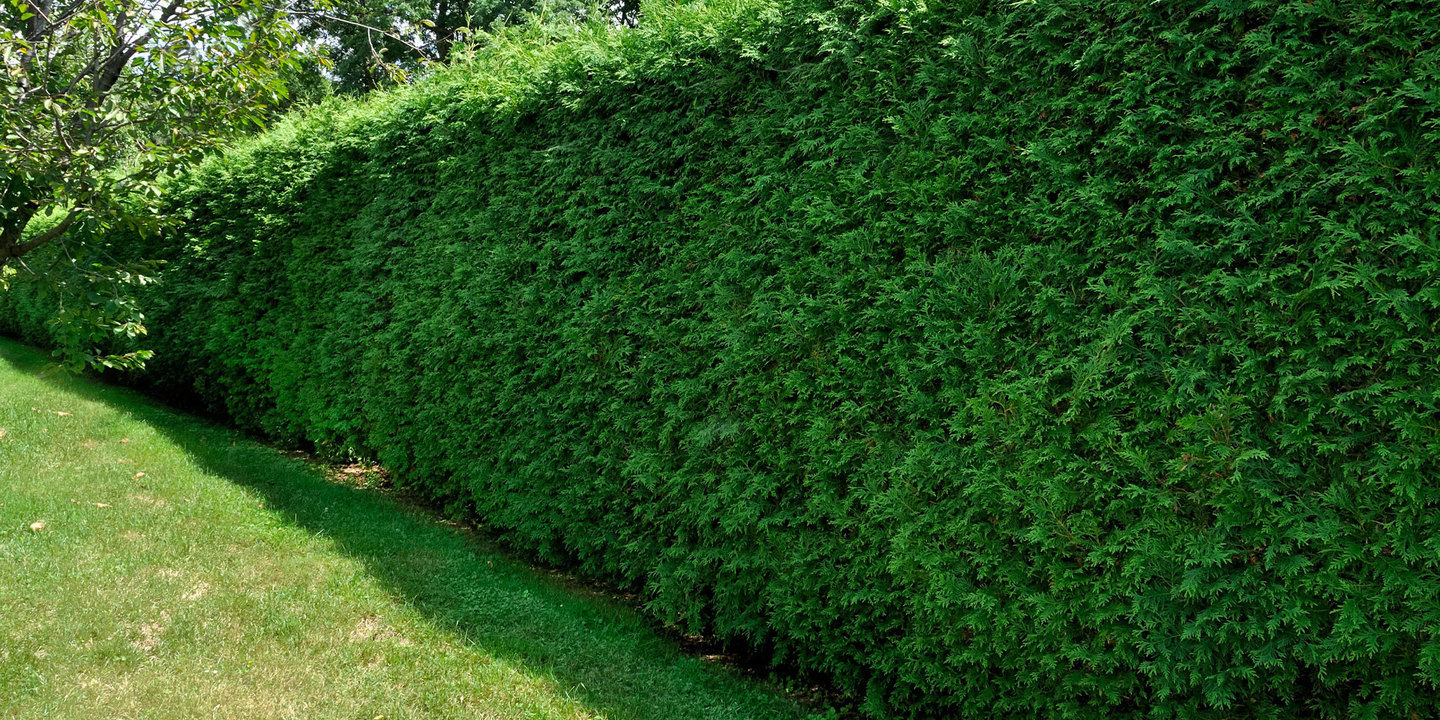 HOW HIGH IS YOUR HEDGE?
If your hedges and plants extend above your reach, climbing a ladder to trim them can be quite dangerous. A pole hedge trimmer might be more practical in these situations.
DO YOU HAVE A BIG OR SMALL JOB?
If you have large hedges or many plants to trim regularly, or are constantly working at or above shoulder height (especially as your plants grow), the weight and size of your trimmer is important. A lighter unit will be more comfortable and help you finish the job before fatiguing. If you only have small shaping jobs, a compact version might suit you best.
TYPES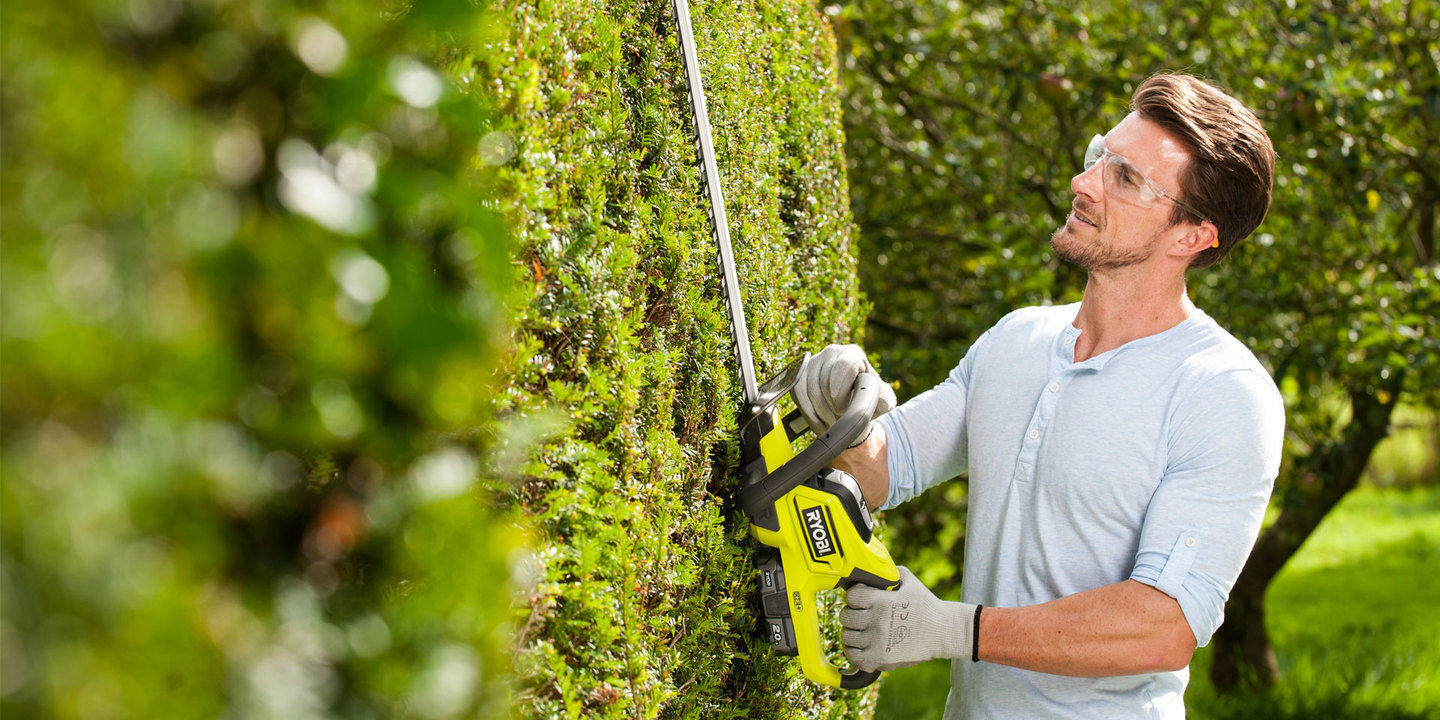 BATTERY, ELECTRIC OR PETROL
If you struggle with pull-starts and chokes of petrol trimmers, battery-powered and electric models start by squeezing a trigger. Battery models are quieter and have no fuels or fumes, but petrol trimmers do have a bit more power and long run times, so good if you've got a maze of hedges. Electric trimmers are no-fuss, but are best used within 25m of an outlet.
STANDARD & POLE HEDGE TRIMMERS
Standard hedge trimmers can have a pommel, wrap-around or rear rotating handles. All are designed for working close to the body, but a longer bar with give you extra reach. Pole Hedge Trimmers are great for tall screening hedges or overgrown foliage. They can extend up to 3m so when held overhead can easily trim hedges up to 5m high.
FEATURES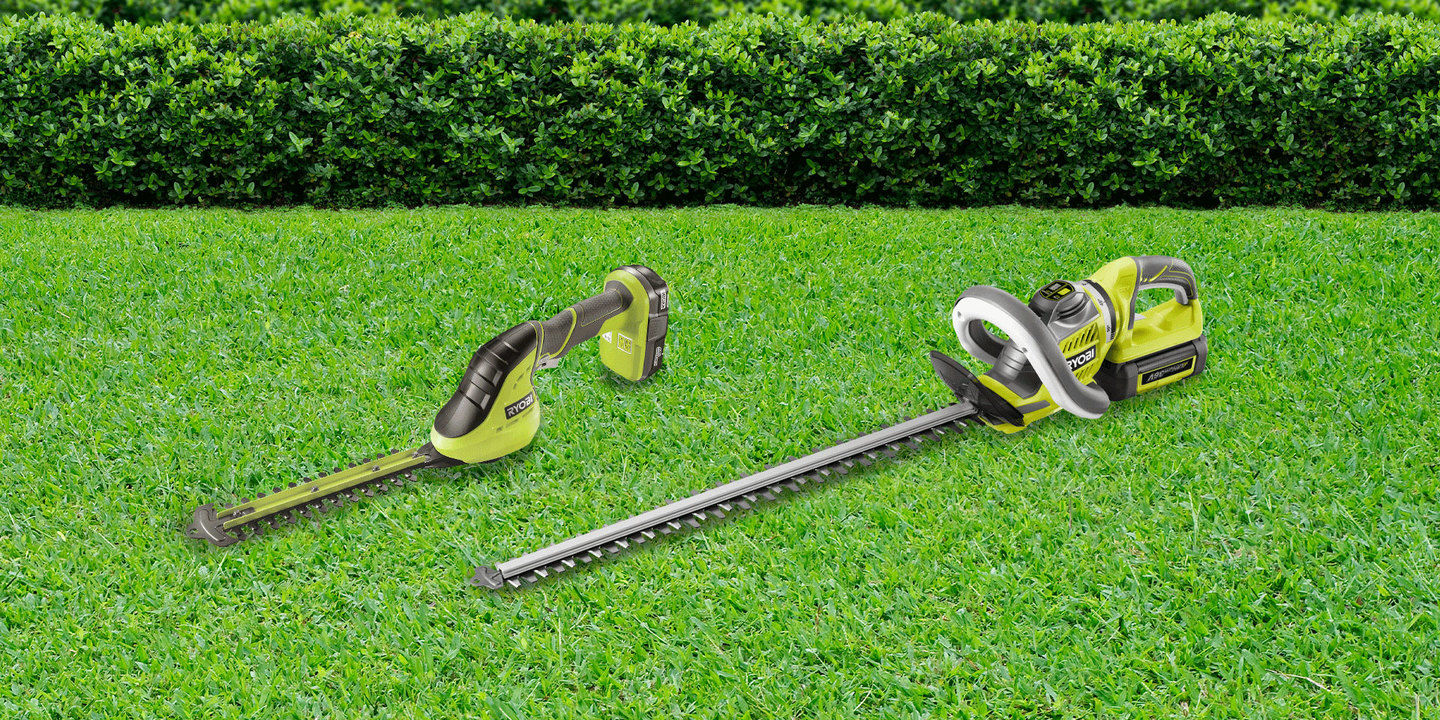 BAR LENGTH
A longer bar will trim an established hedge with fewer passes, but while bigger might be better in some situations, a blade that is too long (and heavy) might actually slow you down and make you fatigue faster. Smaller bar lengths are easier to manoeuvre too – great for tricky topiaries.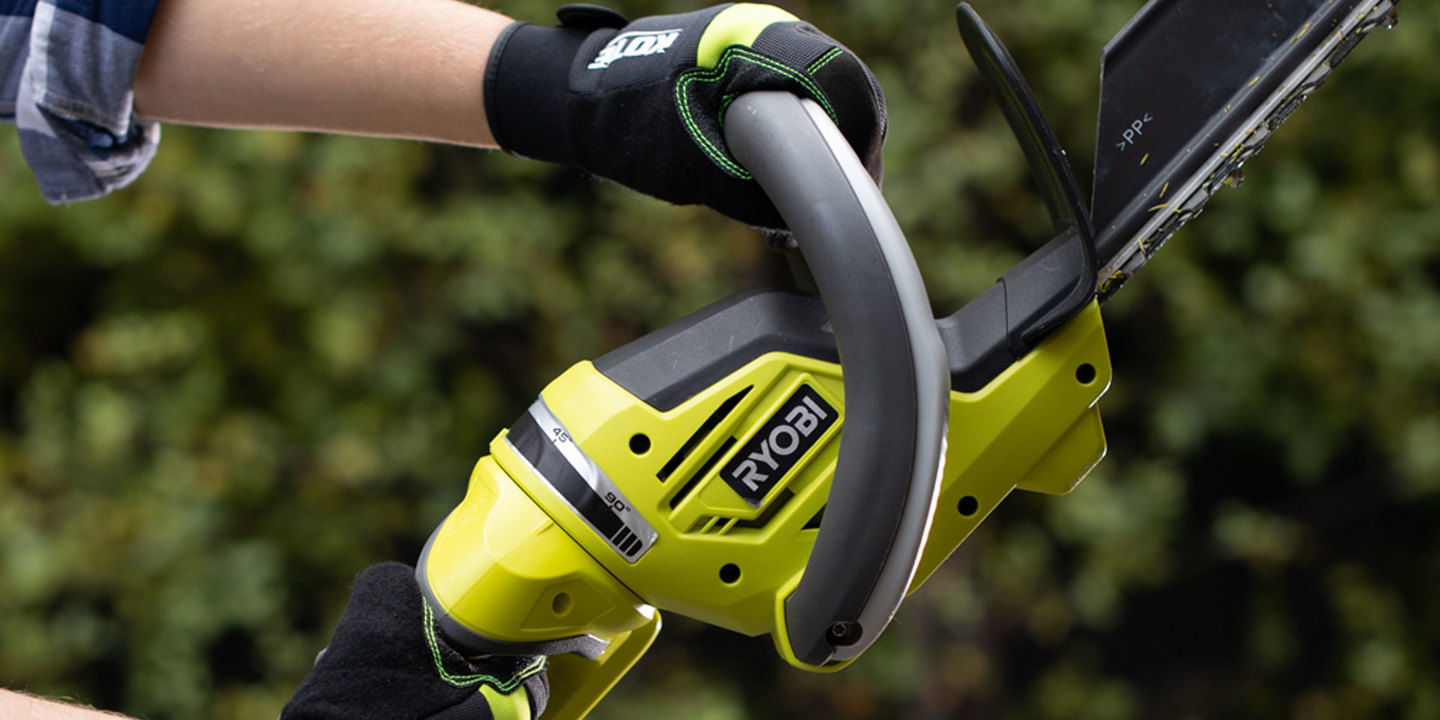 ROTATING HANDLE
If you need to use horizontal and vertical strokes to trim your hedge, a useful feature is rotating rear handle. It not only improves control and comfort, it can also lessen fatigue, meaning you can keep going for longer, or get the job done faster.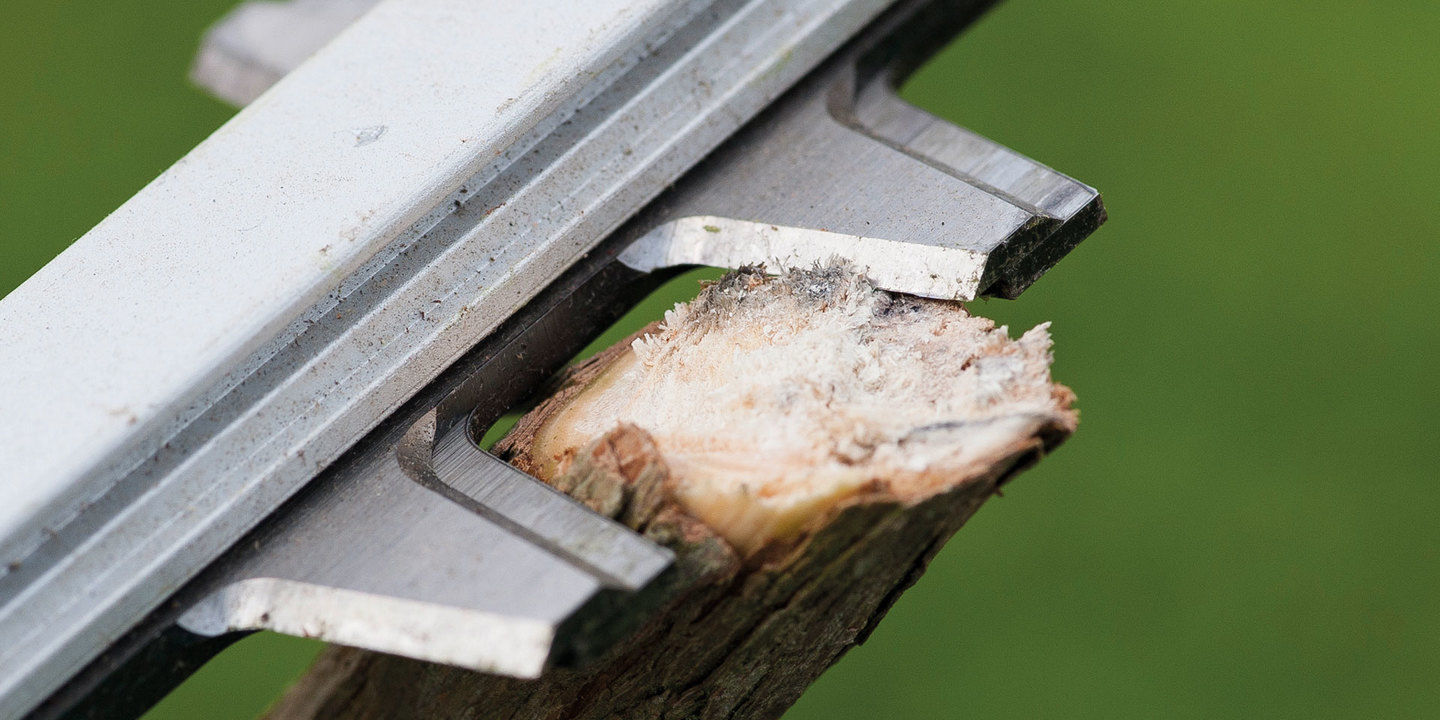 SAWING MOTION
Some larger hedge trimmers incorporate different-shaped teeth in the 30% of the bar closest to the handle. These are designed to 'cut' rather than trim material that is thicker than the trimmer's normal capacity. They are most effective when used in a sawing motion.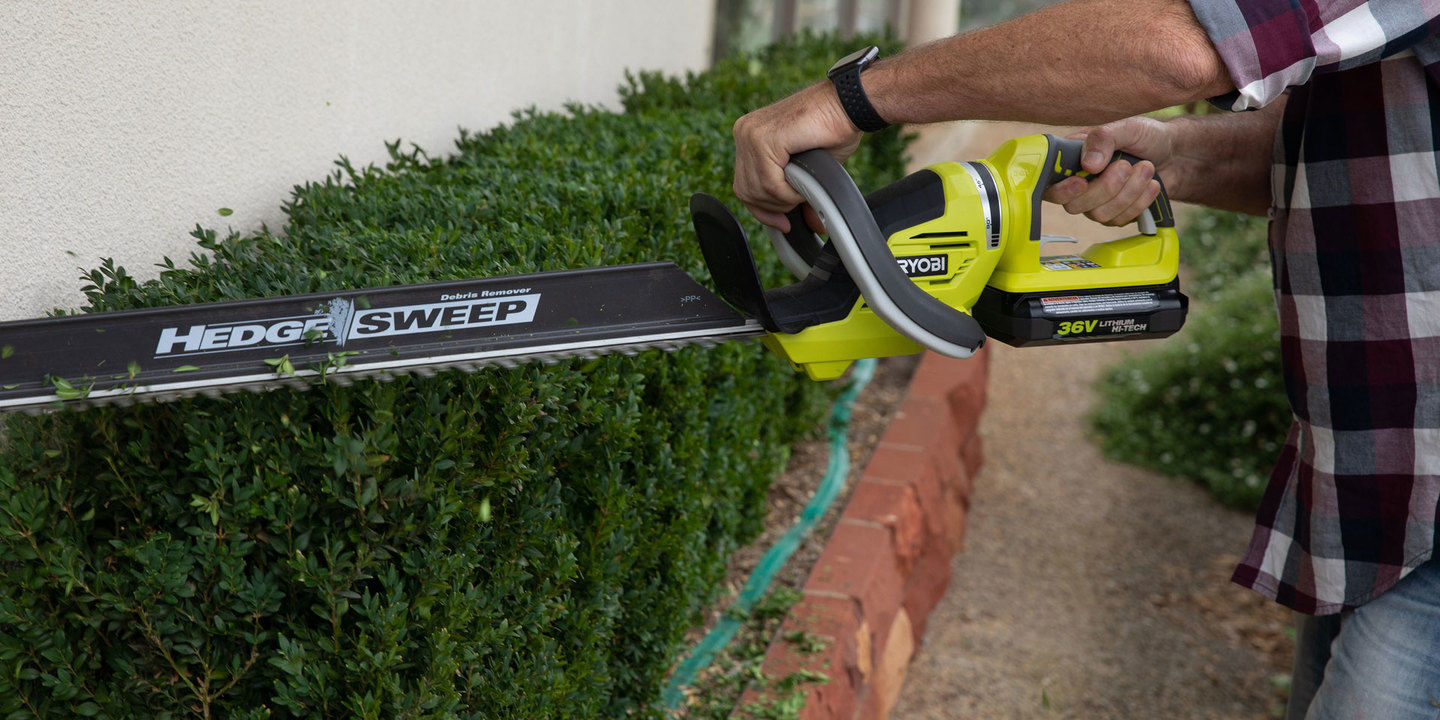 HEDGE SWEEP
An addition like a Hedge SweepTM, a bar that removes debris as you trim, can be handy because it stops the blades from encountering too much material. It's particularly useful for horizontal cuts on top of hedges.
Top HEDGE TRIMMERS Products