ENTER FOR YOUR CHANCE TO WIN A $1,000 RYOBI CHRISTMAS PACK. ENTER NOW
star
0
Pressure Washersexpand_more
WHAT TO CONSIDER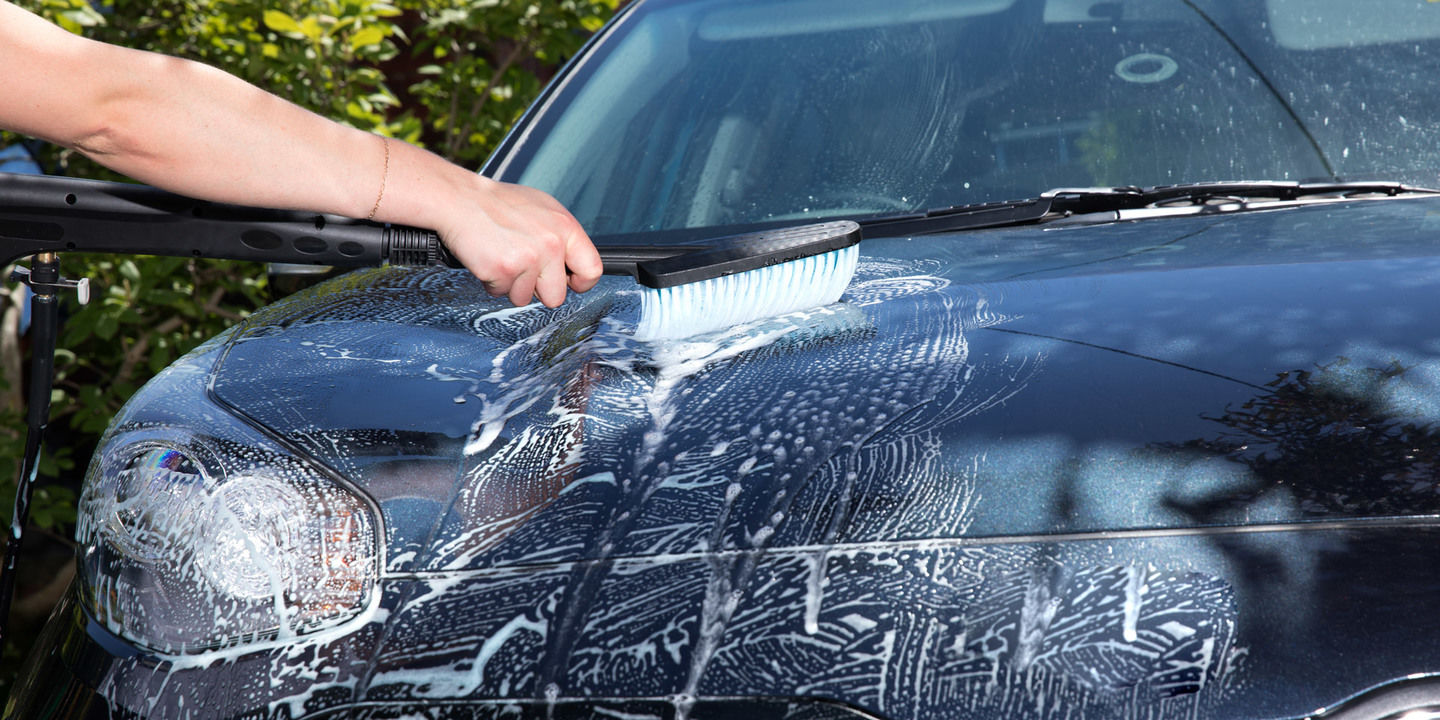 What do you want to clean?
Family cars don't need a lot of pressure to clean them, but a muddy 4WD will need a lot more. Cleaning a dirty garden path doesn't require a lot of pressure, but removing oil stains from a garage floor or driveway does. As a quick guide, a large area, or a particularly dirty item will be cleaned quicker and more effectively with a higher-pressure machine.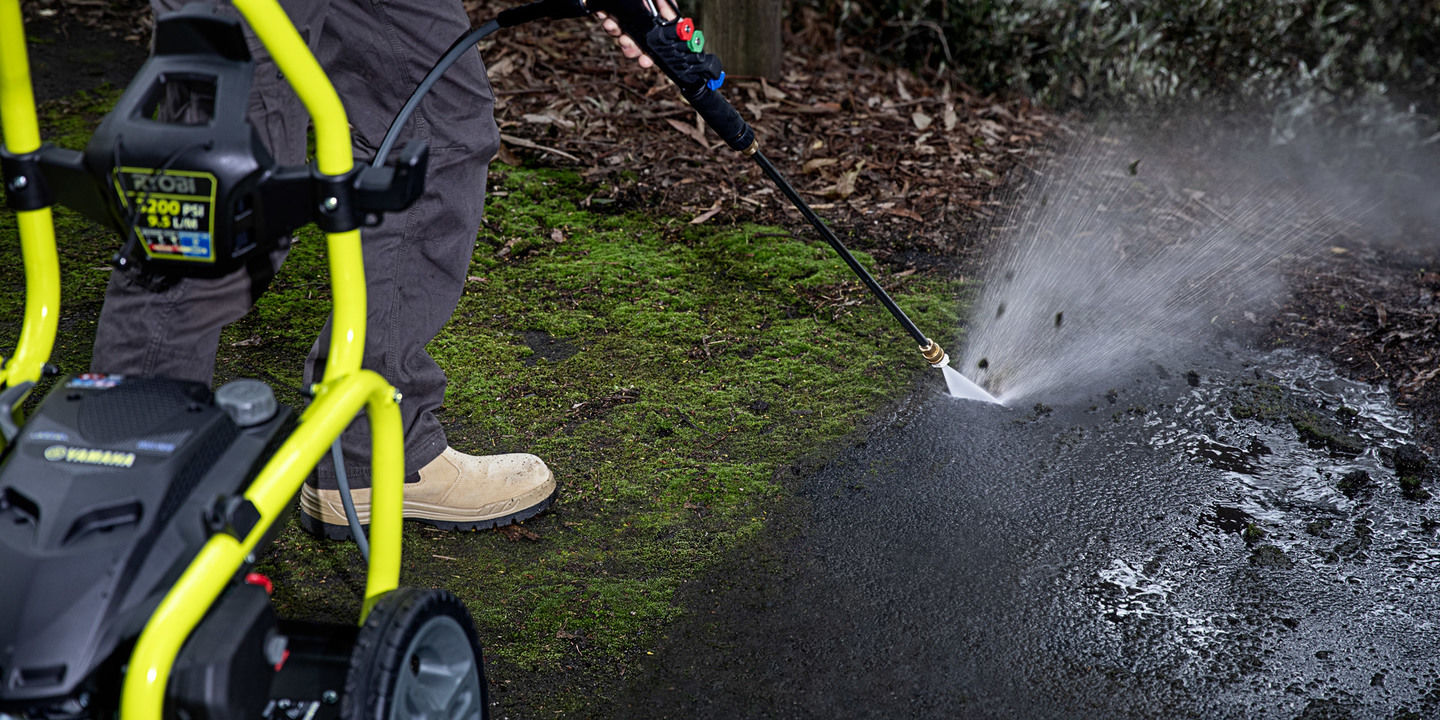 How much PSI (or Bar) will I need?
Water pressure is measured in PSI (and sometimes Bar). You can expect to pay more for a higher PSI-rated machine so it pays to buy a model that suits your task and space. Higher pressure models can clean concrete quickly and easily and even reach second storey windows. But too much pressure can damage delicate surfaces, even car paintwork when paired with a 0° nozzle.
What is flow rate?
Flow rate, measured in litres per minute (lpm), indicates how much water a pressure washer uses. An average garden tap has a flow rate of around 40-60 lpm, whereas most pressure washers save water by having flowrates under 10 lpm. It's the combination of flow rate and pressure that makes a pressure washer effective at cleaning. The pressure X flow rate = how effective the model's cleaning power is.
TYPES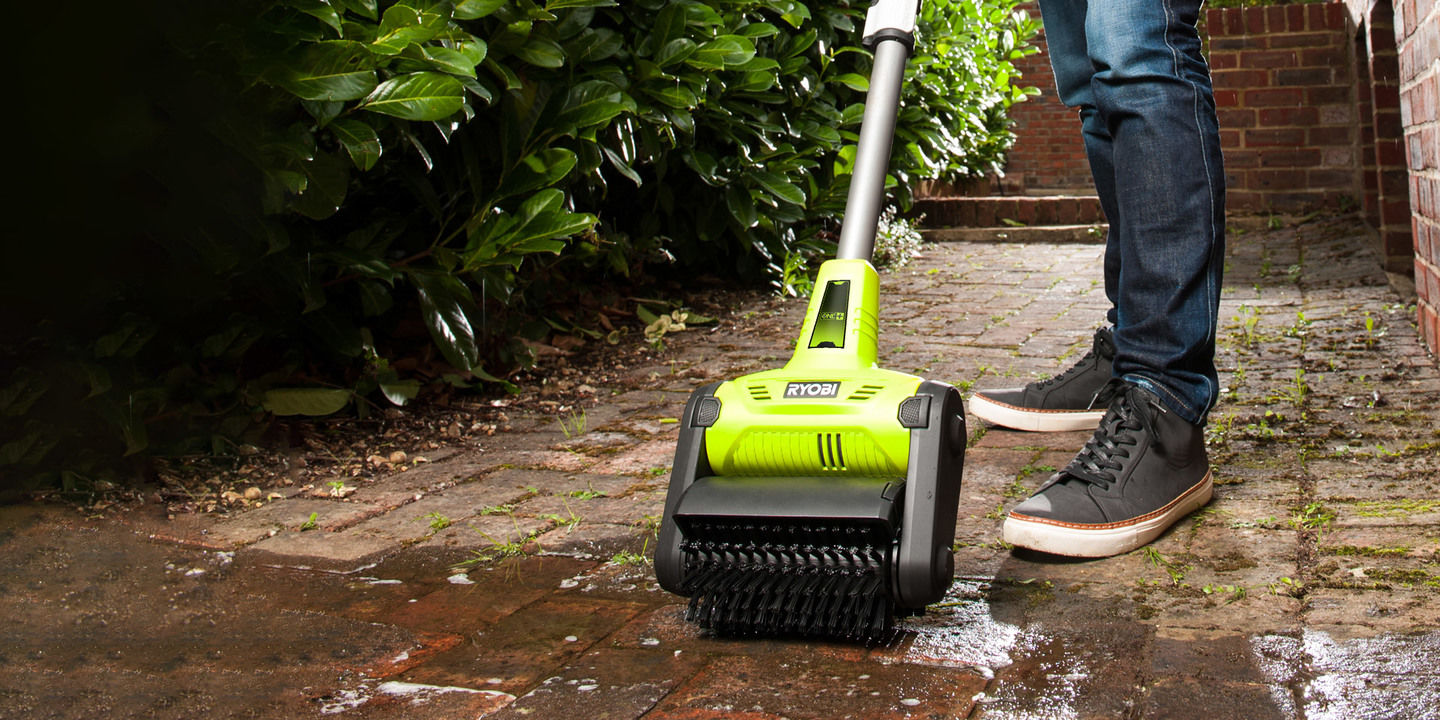 Outdoor surface cleaner
A new type of outdoor surface cleaner is the powered scrubber. It is a battery-powered rotating hard bristle brush designed to clean wooden decking, concrete paving, tiled patios and much more. A telescopic handle ensures no bending or stooping - so cleaning tough mess doesn't have to mean back breaking work.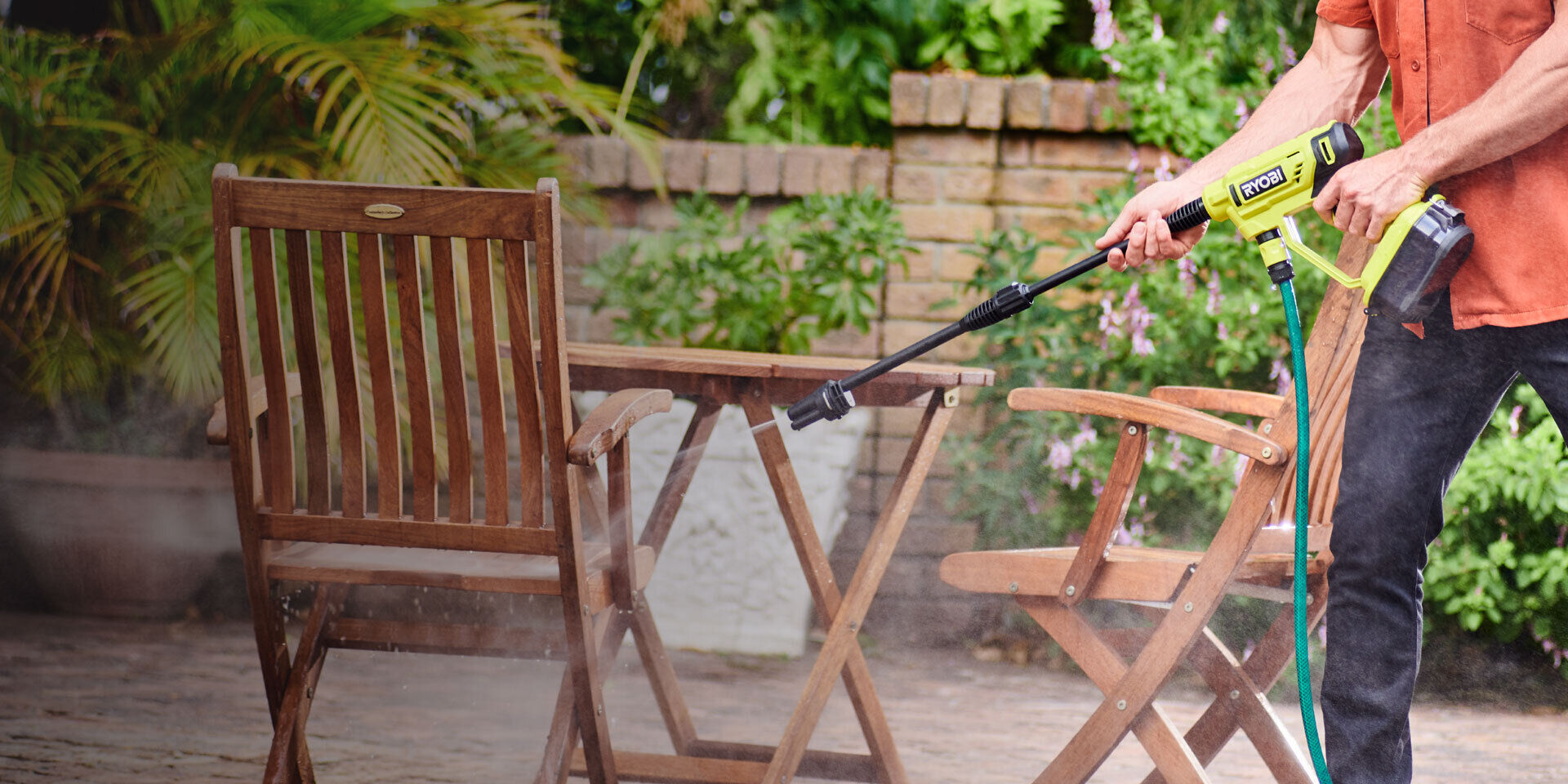 Power Washer
A truly portable and lightweight option with virtually no set up time is an 18V powered hand-held washer (delivering up to 320psi). It's water supply comes via a garden hose, or if one is not available, it can draw water from a bucket, pool, lake, or whatever clean water is at hand using its 6m siphon hose. It has a water-resistant battery housing (IPX5-rated).
POWER SOURCES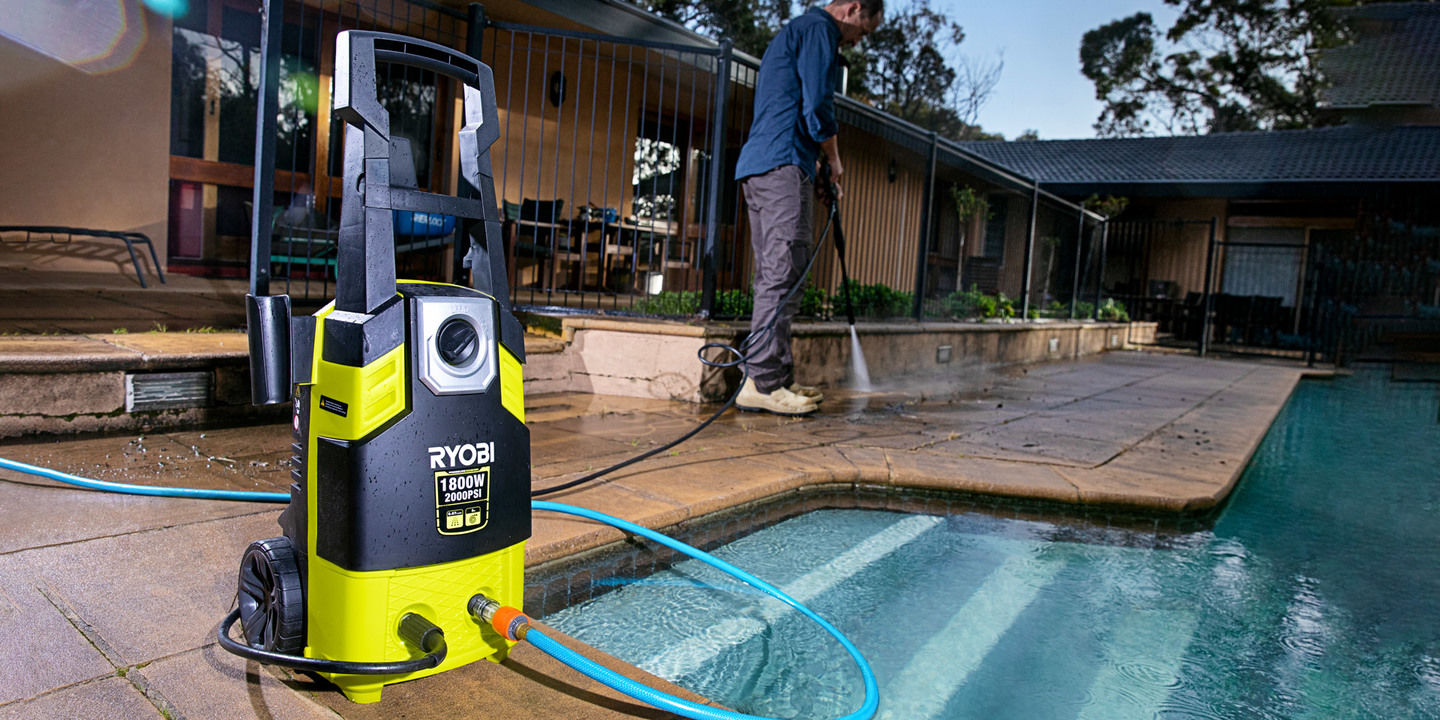 Electric Powered
If you have easy access to an outdoor power outlet, there are AC models that suit most pressure washing purposes and range from 2000-275 PSI. They never run out of power, either.
Battery Powered
If you enjoy the freedom of battery-powered outdoor equipment, then a 36V pressure washer will suit, although the pressure is not as high as a petrol-powered unit. Run times are determined by the size of the batteries you have. Cordless models are easily transported and give you the flexibility to clean a boat or a dirt bike before returning home.
FEATURES
Motors
Electric (AC) models have two types of motors – brushed or brushless induction. Brushless induction motors are more energy efficient. In other words, they can do more with less. Petrol engines are 4-stroke and battery-powered models have brushless motors.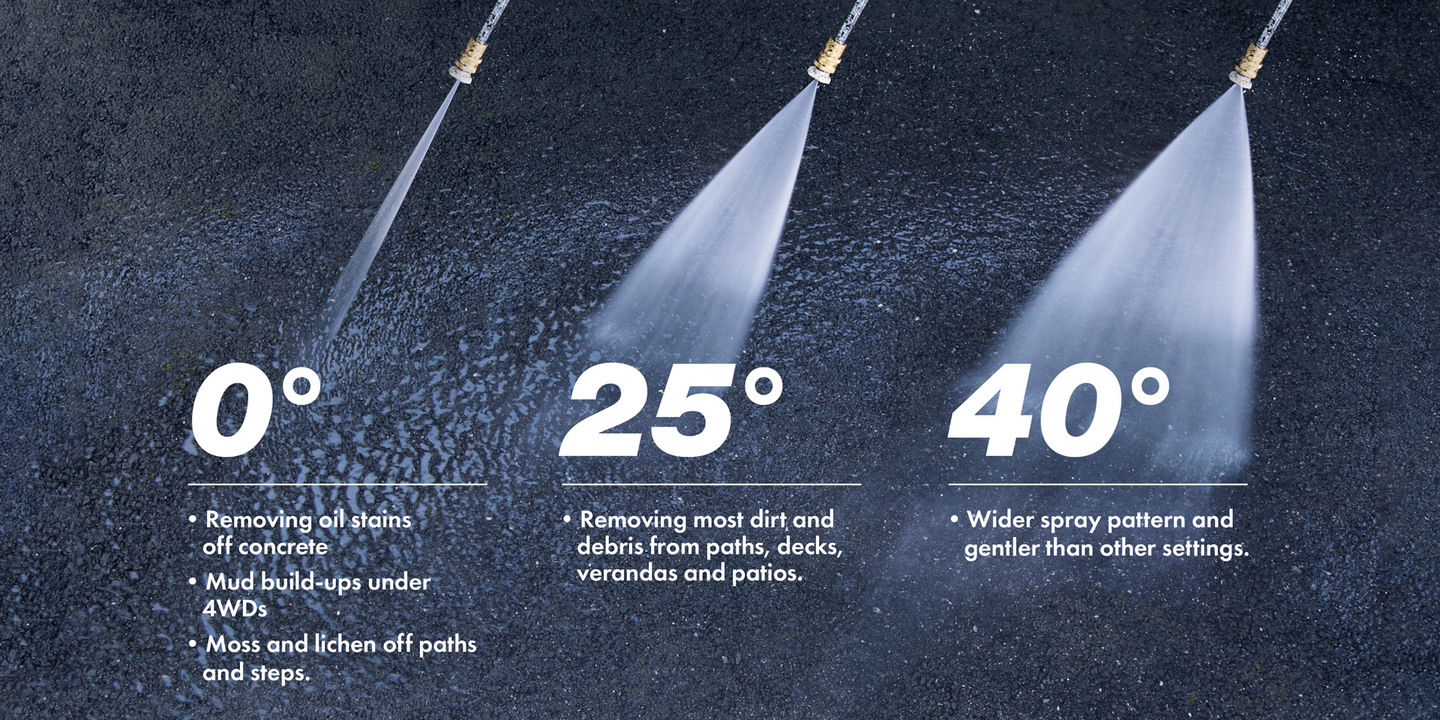 Nozzles
Nozzles direct the pressurised water produced from the washer's motor on to the targeted area. Most pressure washers in the market have interchangeable nozzles to suit a variety of tasks.
On-board storage
Look for a pressure washer that stores its various nozzles, hoses and lances on-board. A wind-up pressure hose can be a useful feature.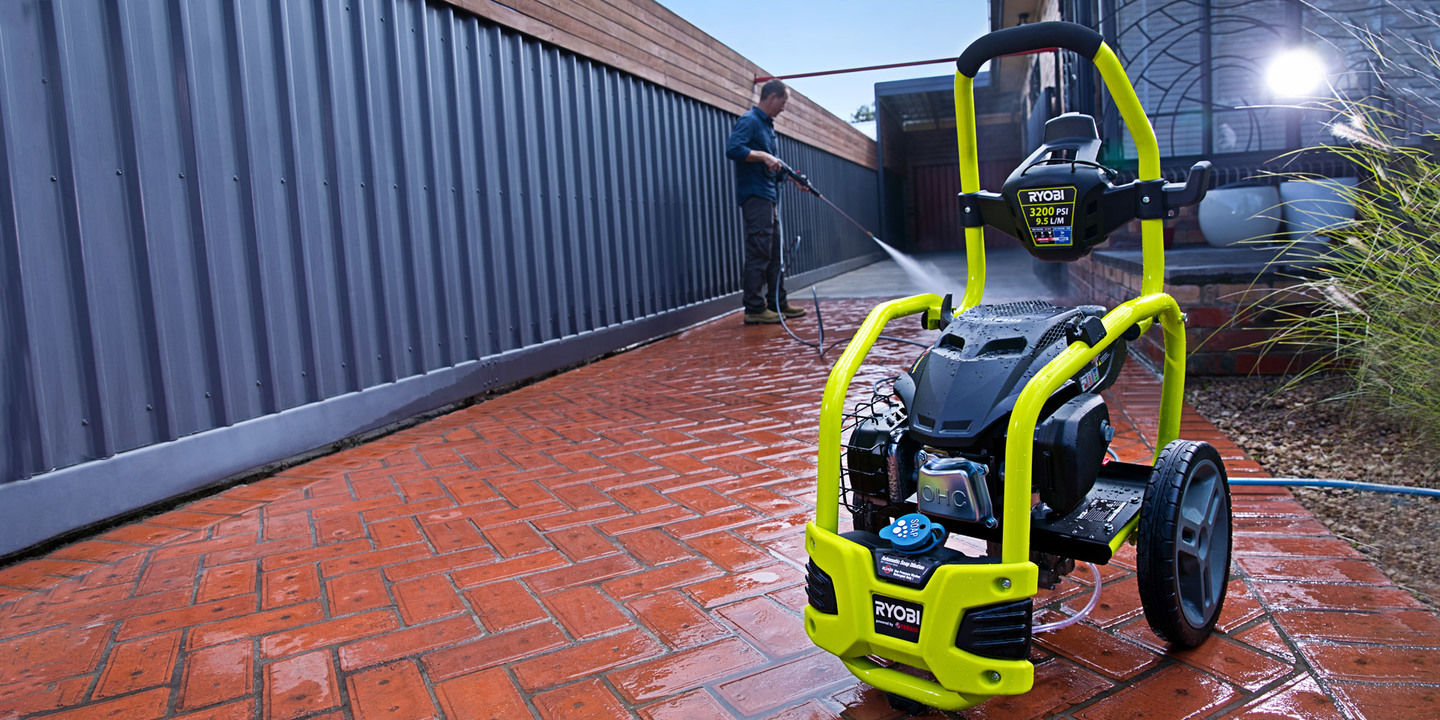 Cleaning reach
The combination of power cord length (for electric models) and pressure hose length determines the cleaning reach of a unit. The longer the cleaning reach, the more freedom you have to move around without having to reconnect to a power source. Note that some models have shorter cords and hoses than others.
Top PRESSURE WASHERS Products