ENTER FOR YOUR CHANCE TO WIN A $1,000 RYOBI CHRISTMAS PACK. ENTER NOW
star
0
Chainsaws & Pruning Sawsexpand_more
WHAT TO CONSIDER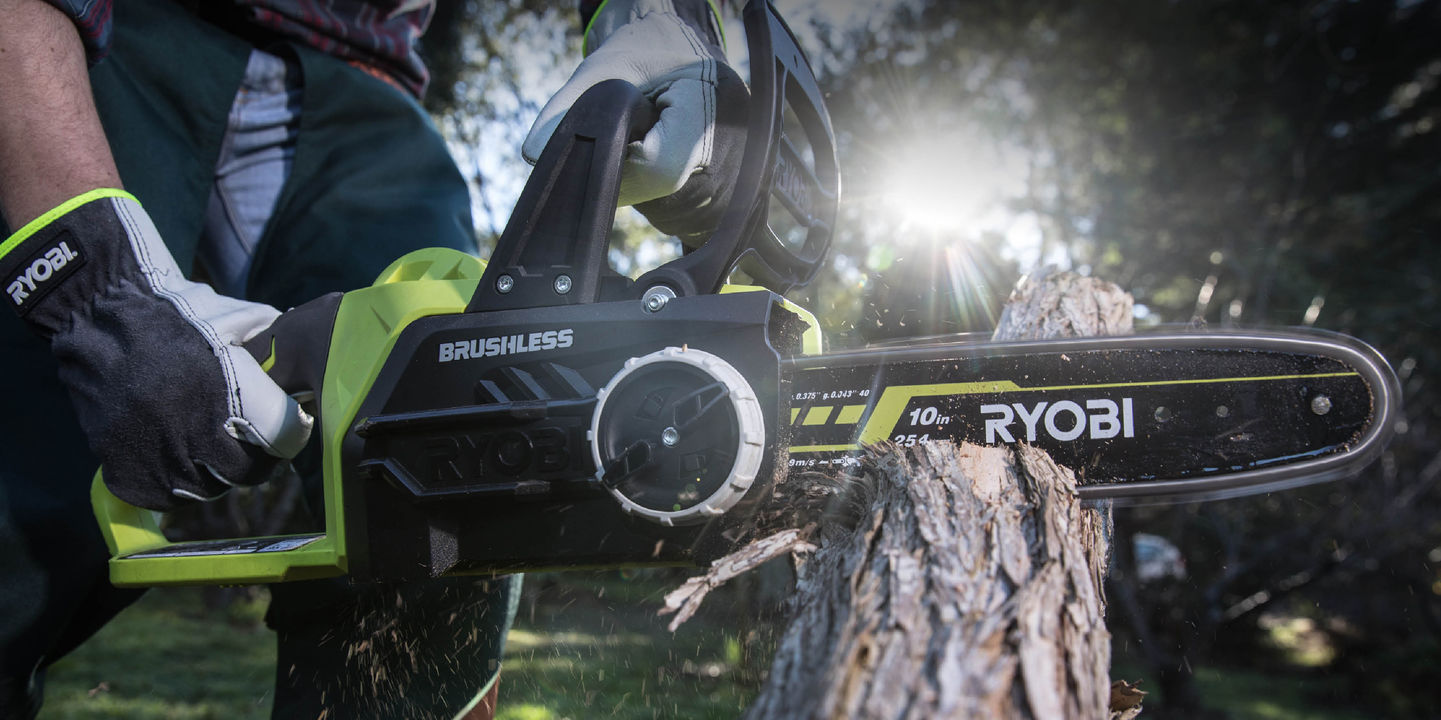 WHAT ARE YOU CUTTING?
As a starting point, you should have an idea of the diameter of the material you into to cut. This will determine the bar length of a chainsaw that will suit your needs. See the chart below for help on making the right choice.
LOG DIAMETER vs TOOL
Choose the right type of cutting tool to suit the diameter of what you are cutting. Sometimes a chainsaw might not be the appropriate tool to use. Other times you might need the power of a 36V or petrol-powered chainsaw to make the cut.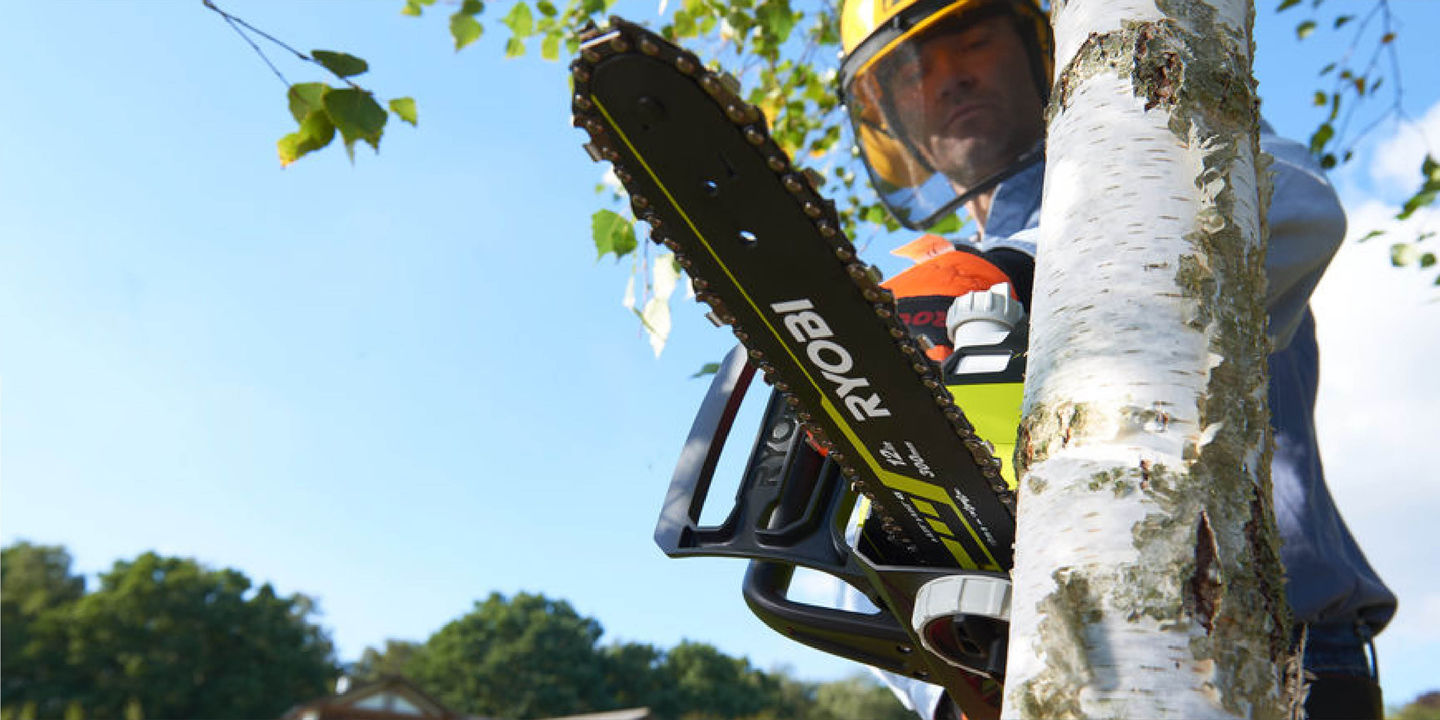 WHERE ARE YOU CUTTING?
If you're tackling some trees in the backyard, depending on your task and frequency, either a battery-powered, petrol or AC chainsaw (if you have a power outlet within 25m) are all viable alternatives. However, if you're heading out camping or on a 4x4 adventure, a battery model means no smelly or messy fuel in the car. But, if you're a serious off-roader, you might need petrol power to clear the track of large fallen trees.
TYPES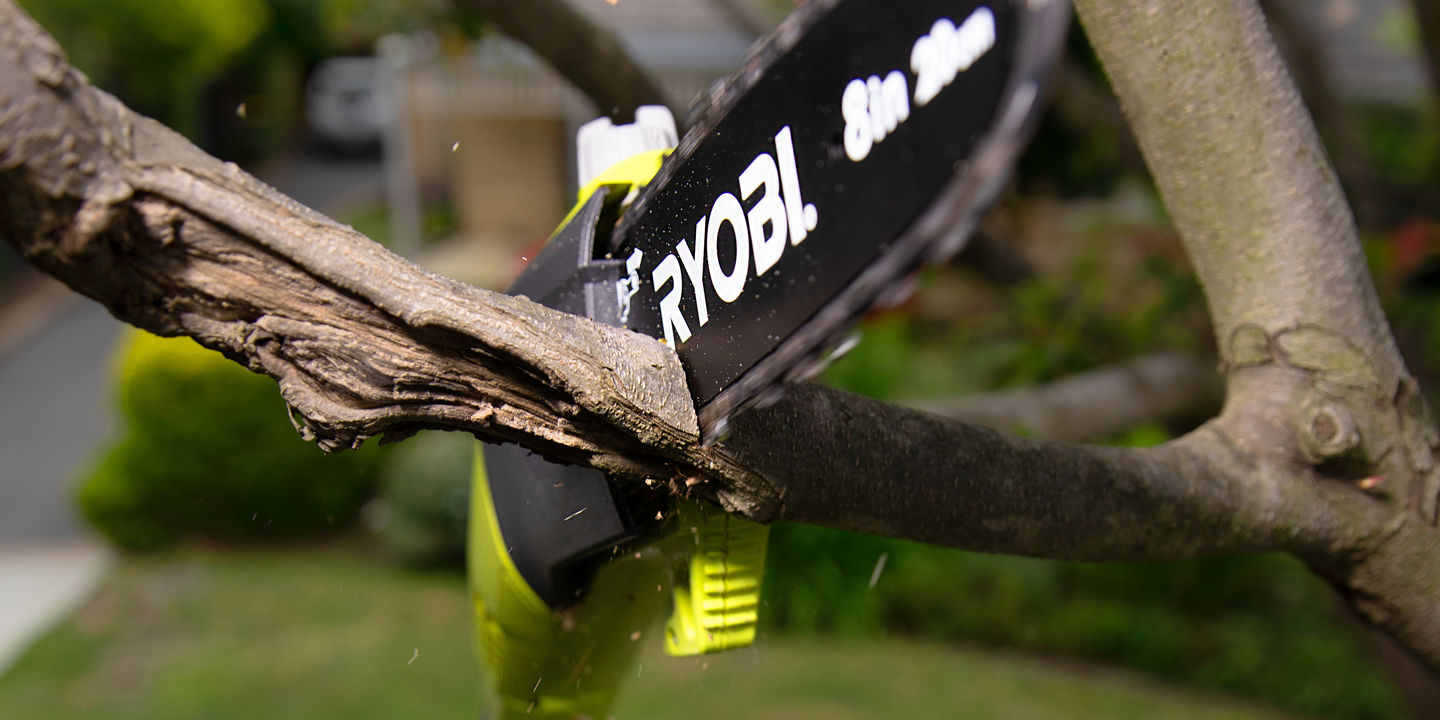 Pole Saws
These giants operate like a mini chainsaw with a slower chain speed of around 5.5mps and have extendable shafts that allow you to reach up to higher branches. These rough-cut branches up to 65mm diameter
Tree Loppers
These cut differently to a chainsaw and use a scissor-like action to snip branches cleanly up to 32mm in diameter. These are great for trimming small branches overhead.
Pruning Saws
Pruning saws operate like a reciprocating saw but have the added safety and efficiency feature of jaws the clamp on to the branch to improve cutting efficiency. The also provide a cleaner cut than a chainsaw or pruner on branches up to 65mm.
Chainsaws
If you need to fell trees, or cut through large logs, these are the perfect partner from the backyard to the bush. Using a rotating chain on a bar, these provide a rough cut and will tackle those larger lopping tasks.
POWER SOURCES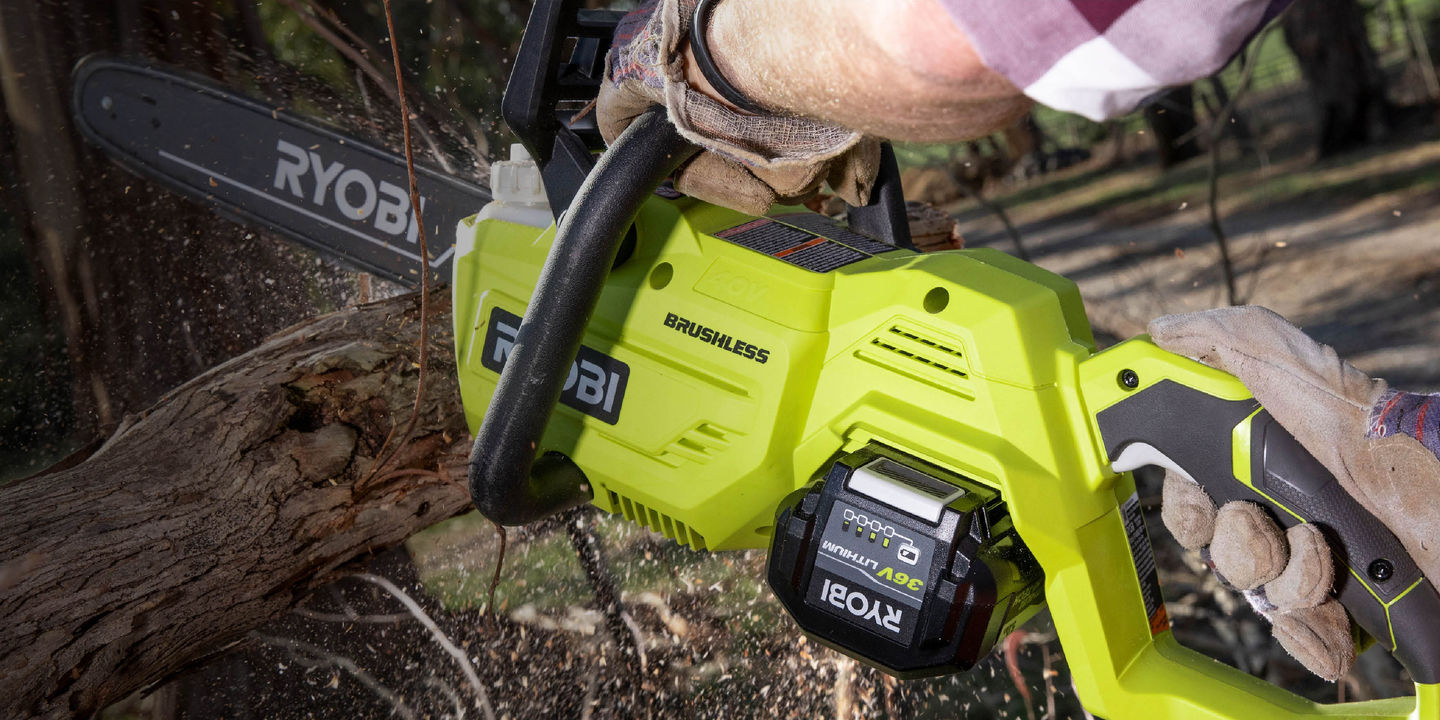 Battery Powered
These models come in two voltages: 36V (for heavier applications >300mm) and 18V (ONE+) for lighter applications <200mm. A battery-powered saw is quieter, lighter, requires much less maintenance and is easier to use than a petrol equivalent.
PETROL POWERED
These chainsaws are powerful enough to tackle most cutting tasks, including felling larger trees and cutting them to manageable sizes. They do require a little more maintenance but when you have hours of work to do, a petrol model is what you need.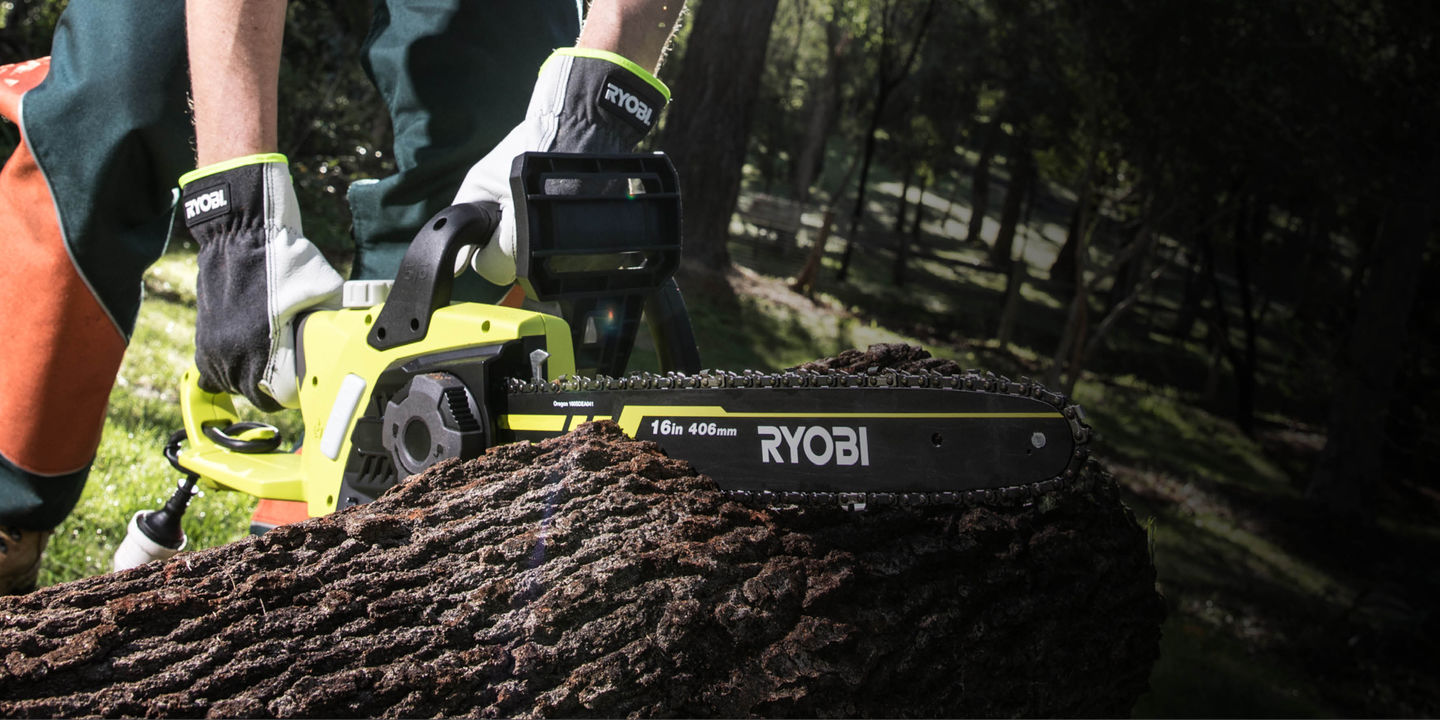 ELECTRIC POWERED
these chainsaws are best suited to garden maintenance tasks where the power outlet is no further than 25m away. They offer great value for money and impressive performance, only limited by access to power.
FEATURES/PURPOSE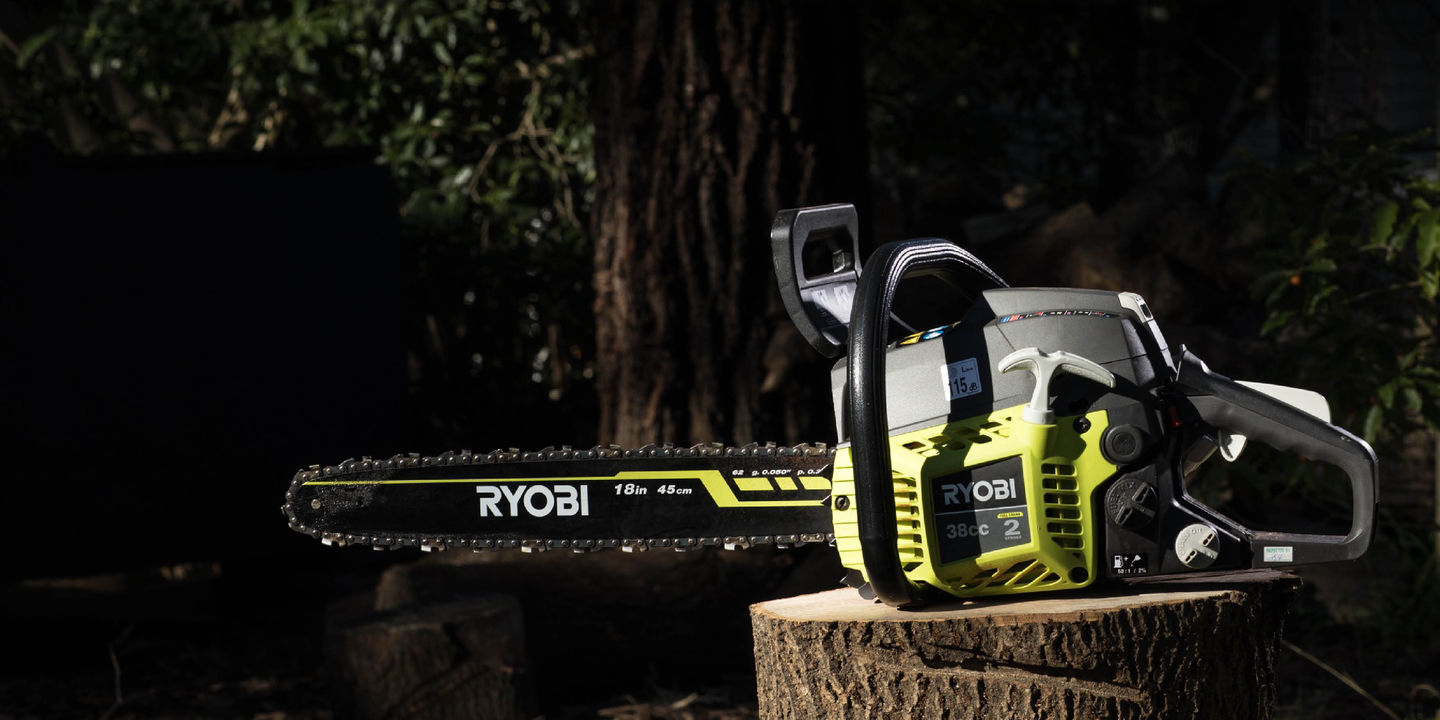 BAR LENGTH
The chainsaw bar should be longer (where possible) than the diameter of the material you wish to cut – usually described in inches or millimetres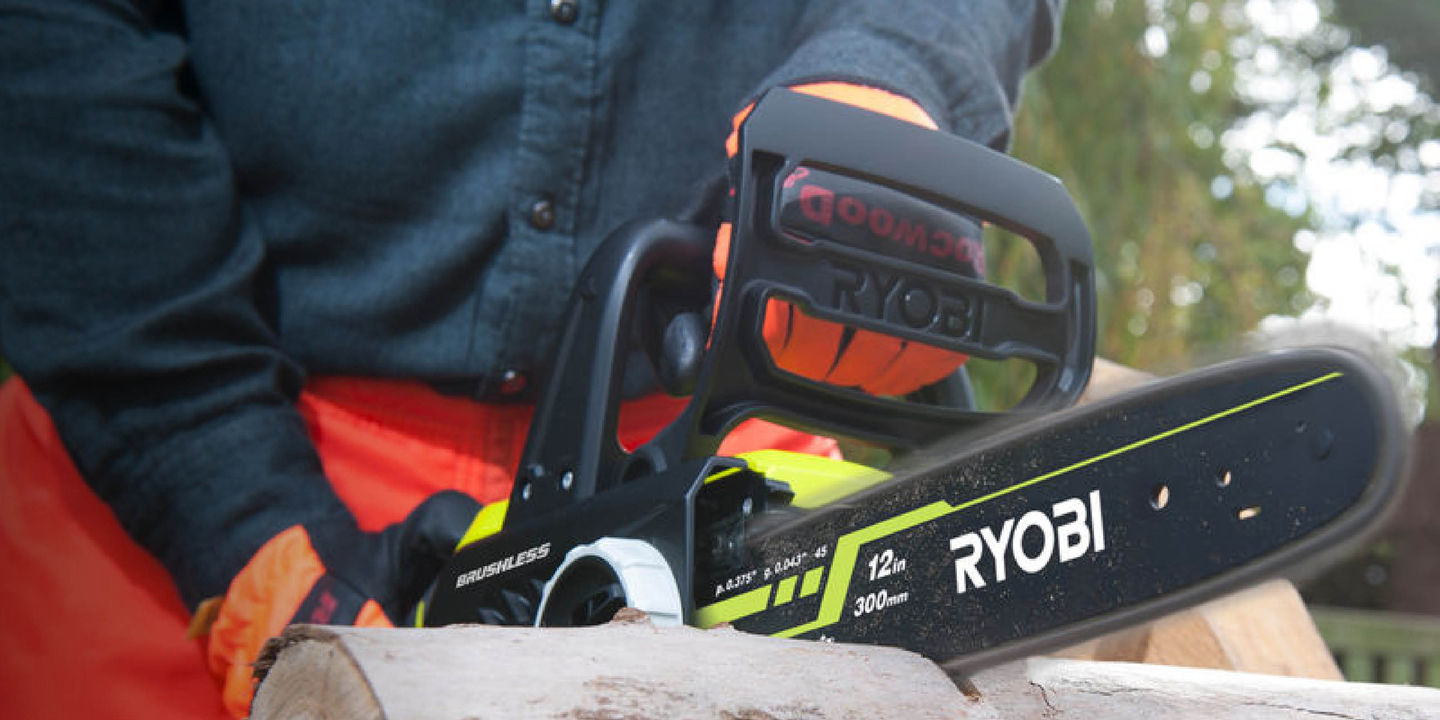 CHAIN BRAKE
A chain brake is a safety device designed to protect the operator. The chain brake can be activated manually or in the event of a dangerous scenario, may be activated automatically.
OILING
To work efficiently, all chainsaws require that the bar and chain be oiled constantly to reduce friction and heat. This allows the chain to travel smoothly around the bar at the required speed to cut effectively. All chainsaws have onboard oil tanks, some require manual pumping while others disperse oil automatically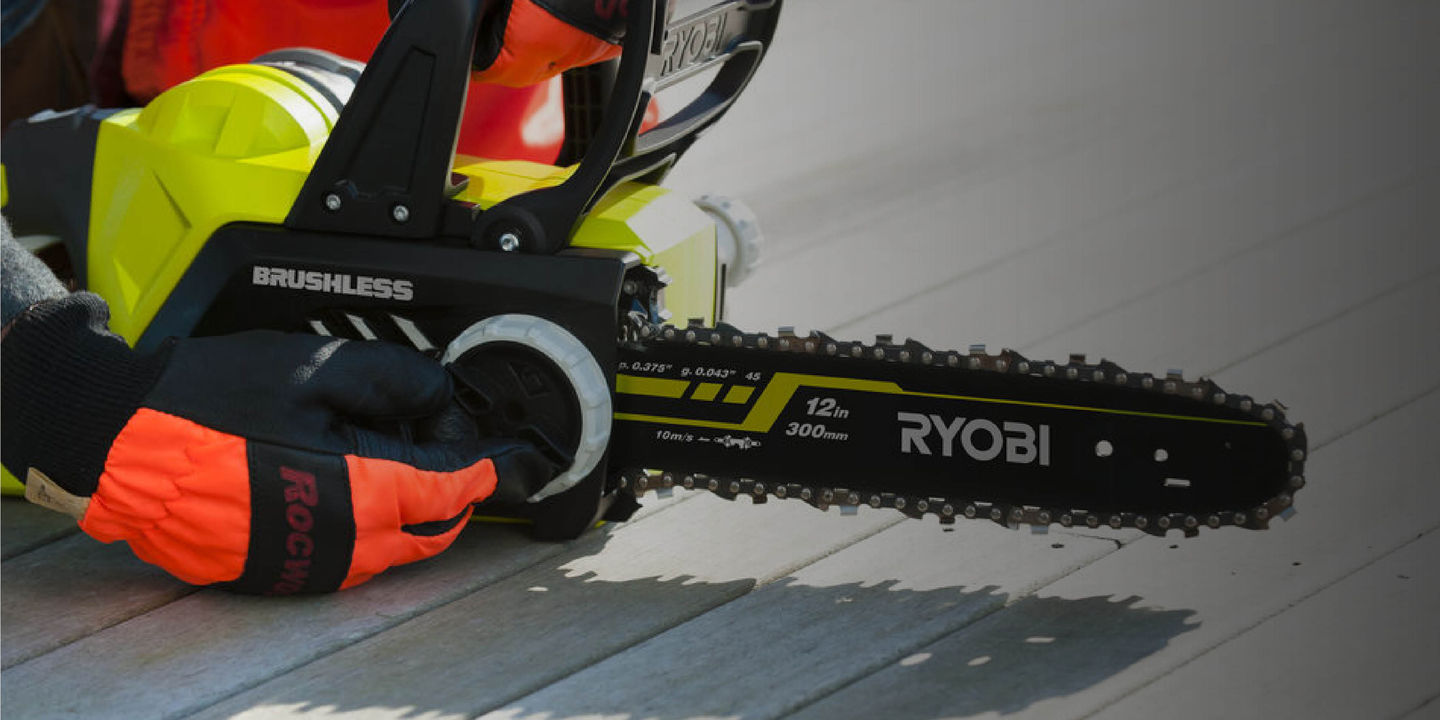 Chain tensioning
Chainsaw chains should be tensioned regularly during operation (around 1cm of 'slack' when the chain is pulled in the middle of the bar USE A DIAGRAM FOR THIS). This because as the chain heats during normal operation, it stretches. After operation, the tension also needs to be released when chain cools and shrinks to its original length. Some newer chainsaw models have a single dial to turn to tighten and release the chain while other models achieve this result by turning a screw located where the bar meets the chainsaw body (show with arrow).
Top CHAINSAWS & PRUNING SAWS Products